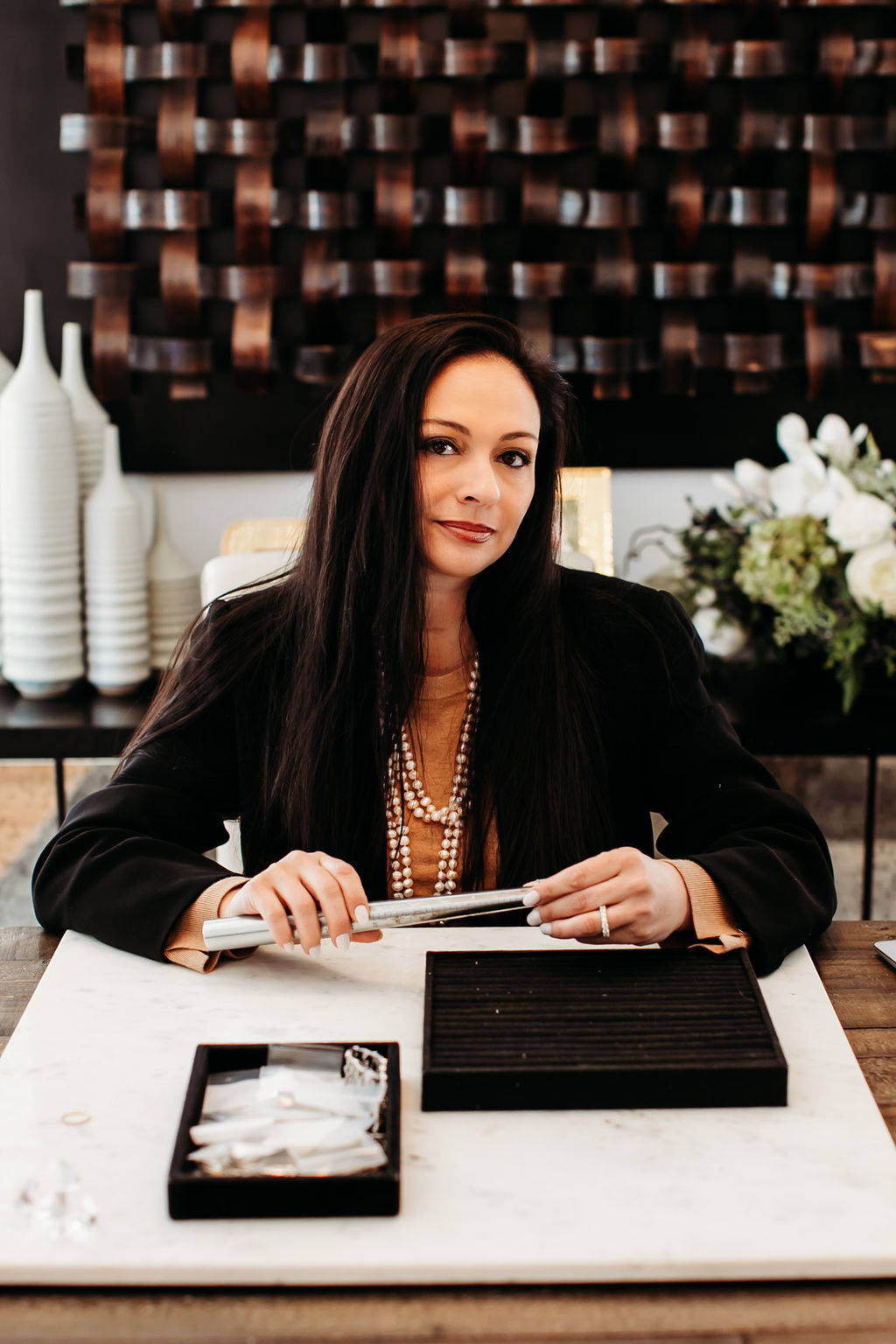 I was first introduced to the jewelry industry when I started working with a gentleman who wanted to open an independent jewelry store to cater to private clients. As an assistant, I quickly learned the ins and outs of the jewelry business but was eager to learn more. I decided to educate myself in New York City at the Gemological Institute of America, where I eventually became a graduate gemologist. After that, I moved to Los Angeles where I was mentored by a few industry professionals, and soon became the manager of a store in Beverly Hills. I worked there for nearly five years before I decided to move back home and open my own company, JB Jewelry. I have now been successfully in business for four years.
I am the proud mother of three small children, they bring so much joy to my life and have given me so much purpose outside of my career. In my personal time, I can be found spending time with family and friends and staying active exploring all the wonderful things Colorado has to offer.

Jourdan B. Shelton
Gemologist | Jewelry Consultant
Founder of JB Jewelry
Tell us about JB Jewelry – what should we know?
JB Jewelry is a unique jewelry venture that offers a variety of concierge jewelry services to clientele, including custom design jewelry pieces, appraisals, consultations, and repairs. We cater to each client's special needs and work to fulfill all requests while accommodating your interests. Whether it is a custom designed engagement ring, a broken earring, or an older jewelry piece that you simply want to redesign or sell, JB Jewelry is here to help. With years of experience in the jewelry industry working across the country from Beverly Hills to Denver, to New York, we are able to source diamonds and manufacture jewelry at very affordable costs as well as provide gemological services including gem identification, diamond sourcing, and appraisal work.
Is there a characteristic or quality that you feel is essential to success?
I think the will and drive to want to succeed and stand out in your field is very important. Be unique, and offer different services. Treat each customer and transaction with the utmost respect and responsibility. Be kind, honest, and loyal. But also make the experience fun and memorable.
Has it been an easy path overall and if not, what were the challenges you've had to overcome?
I think it has been a very interesting and inspiring road. Each of my stepping stones has lead me to learn from my past experiences and paved the way for my future ones. It has been a series of events that all lead me to where I am now. It has been fun and exciting and I look forward what the future holds.